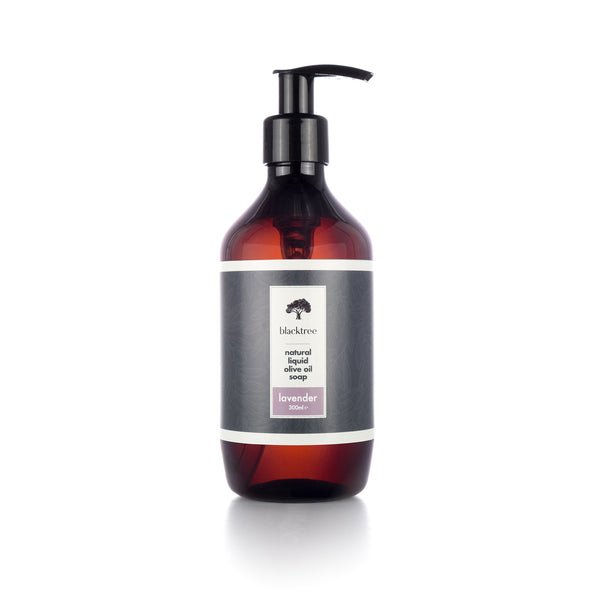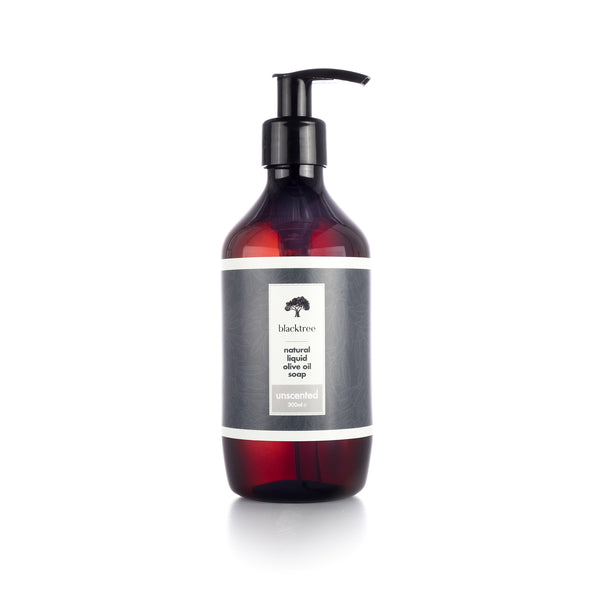 blacktree
Natural Liquid Olive Oil
blacktree® Natural Olive Oil
The unique liquid soap experience
Blacktree's liquid soap is made from all natural ingredients and keeps your skin very soft. Once you try it, you will never use anything else.
For hand, face and body
These liquid soaps are great for all-purpose use. It will make your skin very soft, you can use it to wash your hands and also in the shower as a natural shower gel. Wash your face with our liquid soap and see how it benefits your skincare routine!
Benefits of Lavender Essential Oil
In aromatherapy, lavender essential oil has a relaxing effect. Also it is purported to have anti-inflammatory, anti-fungal, antidepressant, antiseptic, antibacterial and antimicrobial properties, as well as antispasmodic, analgesic, detoxifying, hypotensive, and sedative effects.
The smell of North Aegean lavender fields.
For the smell of Lavender liquid soap, is used lavender essential oil that is made from the freshly harvested lavenders of the North Aegean region.

Using a high-quality olive oil soap is very healthy for your skin and has many benefits:

- It is naturally rich in vitamin E and A which nourish your skin.
- Olive oil soap is a great hypoallergenic and it is suitable for all skin types.
- As it contains healthy oleic acid and polyphenols it is a natural anti-aging product.
- It is rich in antioxidants and it will leave your skin smooth and soft after using it.

All products are made with locally grown olive oil from the North Aegean area of Turkey. The unique climate and the fresh breeze allows to produce the greatest olive oil. Experience the North Aegean.

All blacktree products are vegan and not tested on animals.

Bottle and pump made from recyclable plastic.

Ingredients: Aqua, Potassium Olivate (saponified olive oil from the North Aegean area), Potassium Cocoate (saponified coconut oil, food grade), Potassium Castorate (saponified castor oil, food grade), Lavender Essential Oil (from freshly harvested lavenders), Hydroxyethylcellulose (natural ingredient to regulate the consistency), Rosemary Leaf Extract (a premium antioxidant and preservative to prolong the lifespan of our soaps)

Caution: This product contains lavender essential oil which is a 100% natural ingredient, however it can create an allergic reaction on people who have a specific allergy for lavender. If you have an allergy for the lavender plant, you can choose the Unscented Liquid Soap.